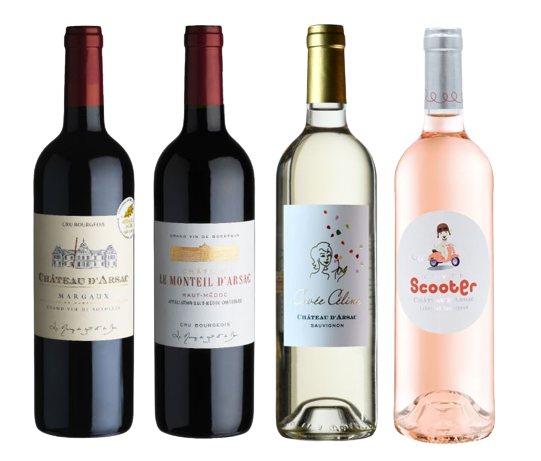 Discover our terroir
and our wines
The Château d'Arsac represents 250 hectares of total area, composed of buildings, forests, fields ans 108 hectares of vines. 
Regarding the vineyard, we have 54 hectares in Margaux appellation, 50 hectares in Haut-Médoc appelation and 4 hectares in Bordeaux blanc appelation. 
The terroir of the vineyard is appropriate to the vine culture, since it is composed of a sandy-gravelly croup mixed with a fairly thin layer of clay.
Where wine
meets sculpture
Château d'Arsac is also open to artistic creation. Every year since 1992, the estate has acquired a work of art signed by a major contemporary artist. Over time, the château has built an impressive collection of artworks known as the "Jardin des Sculptures", or "Sculpture Garden". At Arsac, vines and art are intrinsically linked. The former funds the annual purchase of a work of art and, in exchange, the art lends the estate its original, exclusive personality, making it one of the most visited sites in the Médoc.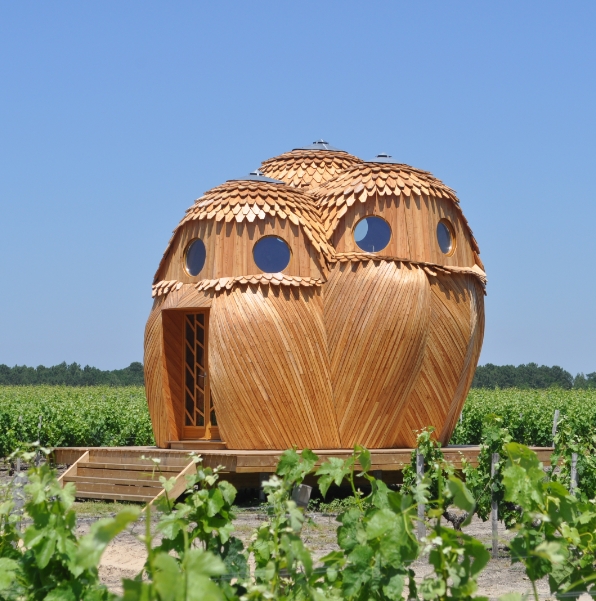 Discover our range
of wines
We produce five carefully crafted wines at our estate :
Château d'Arsac, Cru Bourgeois Exceptionnel, Margaux appellation
Kid d'Arsac, Château d'Arsac's second wine, Margaux appellation
Château le Monteil d'Arsac, Cru Bourgeois, Haut-Médoc appellation
Cuvée Céline, Château d'Arsac, Bordeaux Blanc appellation (Sauvignon Blanc)
Cuvée Scooter, Château d'Arsac, Bordeaux Rosé appellation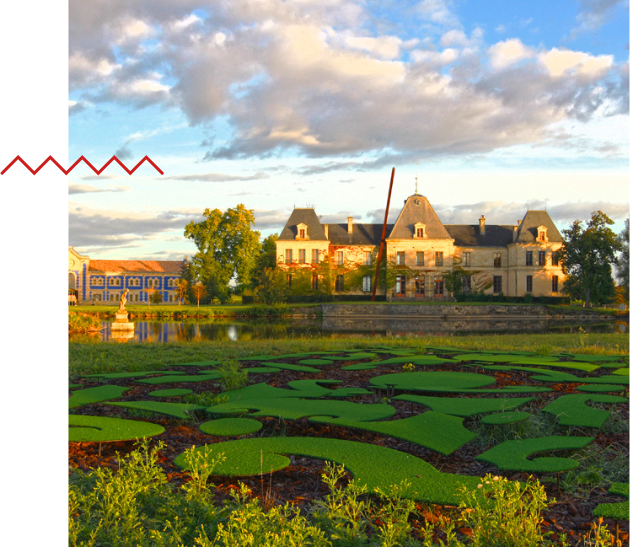 Our estate was promoted to Cru Bourgeois Exceptionnel status on 1 January 2020 and also features on the Bordeaux Tourist Office programme organised around the theme of Art & Wine. Alongside a tour of the "Blue Cellar", visitors can also explore a walking trail to discover our many sculptures, produced by renowned French and foreign artists.
Since 1 July, we have offered a Wine & Cheese tasting from 11.30am to 1.30pm (booking required).
Château d'Arsac is open to visitors on weekdays from 10am to 2.30pm and weekends by appointment.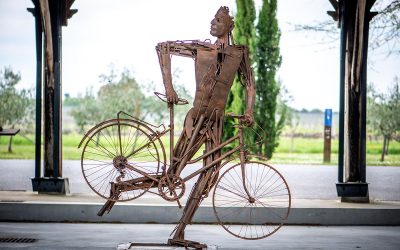 Arsac, April 2020 – The Bordeaux wine routes reveal a rich...
read more