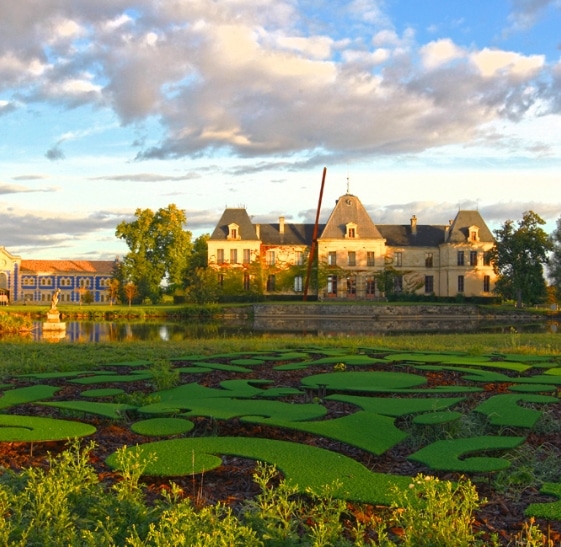 The new Crus Bourgeois du Médoc classification was published on 2 January 2020.
This official classification – valid for 5 years – recognises the quality of wines produced at châteaux in the Médoc. In each of the eight Médoc appellations*, only one château has been ranked as "exceptional" by an independent jury.
Château d'Arsac received this ultimate accolade 34 years after Philippe Raoux, a young wine merchant at the time, decided to embark on a great adventure and bring the abandoned estate back to life. In 1986 – the date of its acquisition – Arsac was quite literally in ruins, and home to  nothing more than a few forlorn vines and industrial chicken coops. The château nevertheless boasted a rich history: this vast, ancient 12th century property belonged to Thomas de Montaigne, among others, housed famous French writer Étienne de La Boétie, and stood as a majestic gateway to the Médoc vineyards for centuries. Then came the crises, the bad years, the owners who did not care much for the estate and its eventual abandonment and decay.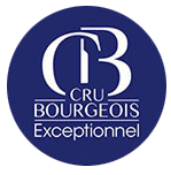 At the age of 30, Philippe Raoux enthusiastically set out to awaken the sleeping beauty, with an innovative ambition to erect not a museum, but the epitome of creativity, youth, and modernity. In his own words: "to invent the château of the 20th century".
When you see the outstanding estate today, combining ancient buildings and modern materials (glazed tiles, steel, and weathering steel), a sculpture garden home to monumental artworks designed by the greatest artists of our time – Niki de Saint Phalle, Bernar Venet, Jean-Michel Folon, Marc di Suvero, Arne Quinze, etc. – and the 110 hectares of vines including 55 reclassified in the Margaux appellation in 1995 (the only example in France of a vineyard changing appellation ), it is hard to imagine that this area used to be a desolate wasteland only three decades ago.
Beyond its clearly visible central tower, which lights up the night sky like another lighthouse in the Médoc, Chateau d'Arsac stands out in other, less obvious ways. The Sculpture Garden is freely open to the public with tours organised all year round. The estate team regularly welcomes local schoolchildren, to share their passion for viticulture and winemaking.
Since 2013, the use of plant protection products has been avoided in the vineyards. The estate has also adopted a sustainable agriculture charter and an independent body guarantees the absence of pesticide residue in the wine. In its quest for environmental excellence, Château d'Arsac has obtained ISO14001 and HVE3 certification (the highest environmental standard). The estate's team works tirelessly to maintain ecosystems (revegetating ditches, late mowing, etc.) and enrich biodiversity.
Château d'Arsac is also committed to tackling the greatest social challenges of the century, including facilitating women's access to all viticultural occupations (pruner, tractor driver, cellarmaster), ensuring corporate social responsibility via an innovative management policy for arduous vineyard operations, supporting major causes and actively funding cancer charities.